History of the Global Cup
---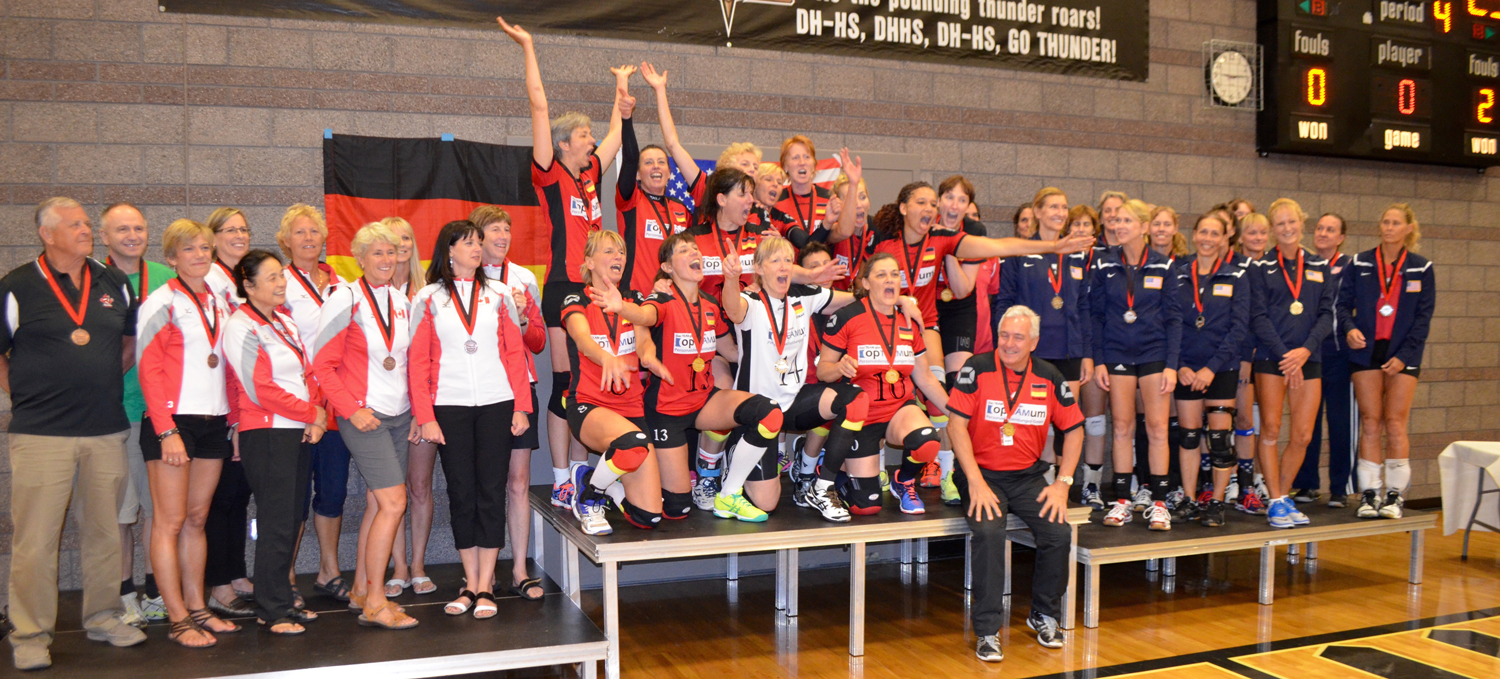 Each year the best Volleyball teams in the world gather at various locations around the world to vie for the title of world champion at The Global Cup – World Senior Volleyball Championships, an event of the Huntsman World Senior Games.
The Global Cup is an invitation only, true world-championship tournament, where the teams hale from around the world and represent their country on the court.  This year marks the world-championship event's eleventh year and the competition on the court promises to be intense.
"We've been hosting this event for a number of years and it's still a thrill for us," said Kyle M Case, Huntsman World Senior Games CEO and Global Cup Executive Director.  "To be able to welcome these world-class athletes from various countries and to see them give their all on the court is inspiring."
The Global Cup grew out of the Continental Cup, a popular contest between the best senior teams from Canada and the United States. In 2006, the Huntsman World Senior Games took over the administration of the event and expanded the scope, inviting teams from every country to compete. And that scope has continued to expand. In 2015, new locations and age groups were added. Now Loutraki City, Greece, hosts men's and women's 45+ and 60+ teams. Sao Paulo, Brazil, hosts men's and women's 40+ and 55+ teams. The original location, St. George, Uta,h continues to host 50+ teams alternating between men and women every other year.
"The whole event is a testament to determination and the fact that we don't have to grow old passively," said Jeff Harding, Director of Operations.  "We can fight it every step of the way."
Teams hale from all around the world including Europe and the Americas.  Several of the teams include former professional and world champions.
The public is always welcome and encouraged to attend and cheer on their favorite team.